Coming from a family that frequently travels. I am always hearing about how much it cost if your carry on is over the weight limit. I understand how frustrating it can actually be. So, with a trip coming up for my mom, where she was going to be bringing me back goodies. I went on a quest to find a way to help her avoid all of the fee's at the airport for her shopping when out of the country.
I came across the EatSmart Precision Voyager Digital Luggage Scale, and was so excited to be able to use this neat gadget to test out the weight of my mom's luggage. So, I put it to work. I think that it is unnecessary to pay the crazy prices that airlines charge for luggage overage charges, and everything. So as my mom packed her bags, I hung out with her and weighed everything. I also let her take this with her on her trip so that she could weigh everything coming back, to make sure she wouldn't be over any limits.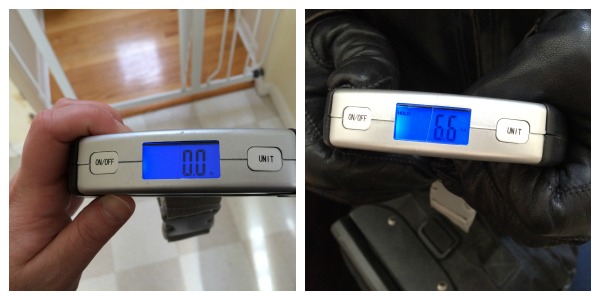 To my surprise this was spot on. My mom brought her luggage to the airport and let them weigh everything, it weight to a T. Which she was very happy with. Also, it is nice because you don't have to worry about shutting this off. It has it's very own 20 second auto shut off.
If you would like to find this item, please click here.